We have detailed processes to carefully inspect each piece of rental equipment to make sure it's in good, usable condition. Our goal is that whether you're renting camping tents, sleeping bags, and sleeping pads or snow jackets and pants (essential items), or just some accessory chairs or picnic supplies, you can be assured that the item will work.
We do not retire rental gear every 1-2 years. We focus on sustainability & expect our rental outdoor gear to perform 5+ years. We achieve this because:
Upfront, we buy higher quality gear designed to last; in fact we generally offer higher end gear for rent than anyone else; not just entry level items.
Then, we follow a rigorous maintenance process to ensure it's ready for the next renter. And by the way, we offer some of our cleaning & repair services to the public!
This means that you should expect to visually notice light stains (waterproof fabrics used in gear are unfortunately not easy to clean) and repairs, which are evidence that the gear has in-fact been checked! Below, we have some photo examples of what you may expect to visually notice for various categories of rental gear.
While most outdoor trips are not very aesthetically-focused, we do understand that some customers are looking for gear that looks newer. For that reason, we welcome customers to pick out their own rental gear rather than have us pack it for you, if you pick up during Staffed hours.
Snow Gear
Issues may be more noticeable in our "Basic" rental snow clothes compared to "Premium" rental clothes as the "Basic" items are lower quality (designed to be more price-accessible, since we don't have Borrow program for Snow).
Stains do not come out easily from technical, waterproof fabrics. If there are major stain patches, we typically retire the jacket, in the below examples, you can see how there's just some light staining throughout each rental snow jacket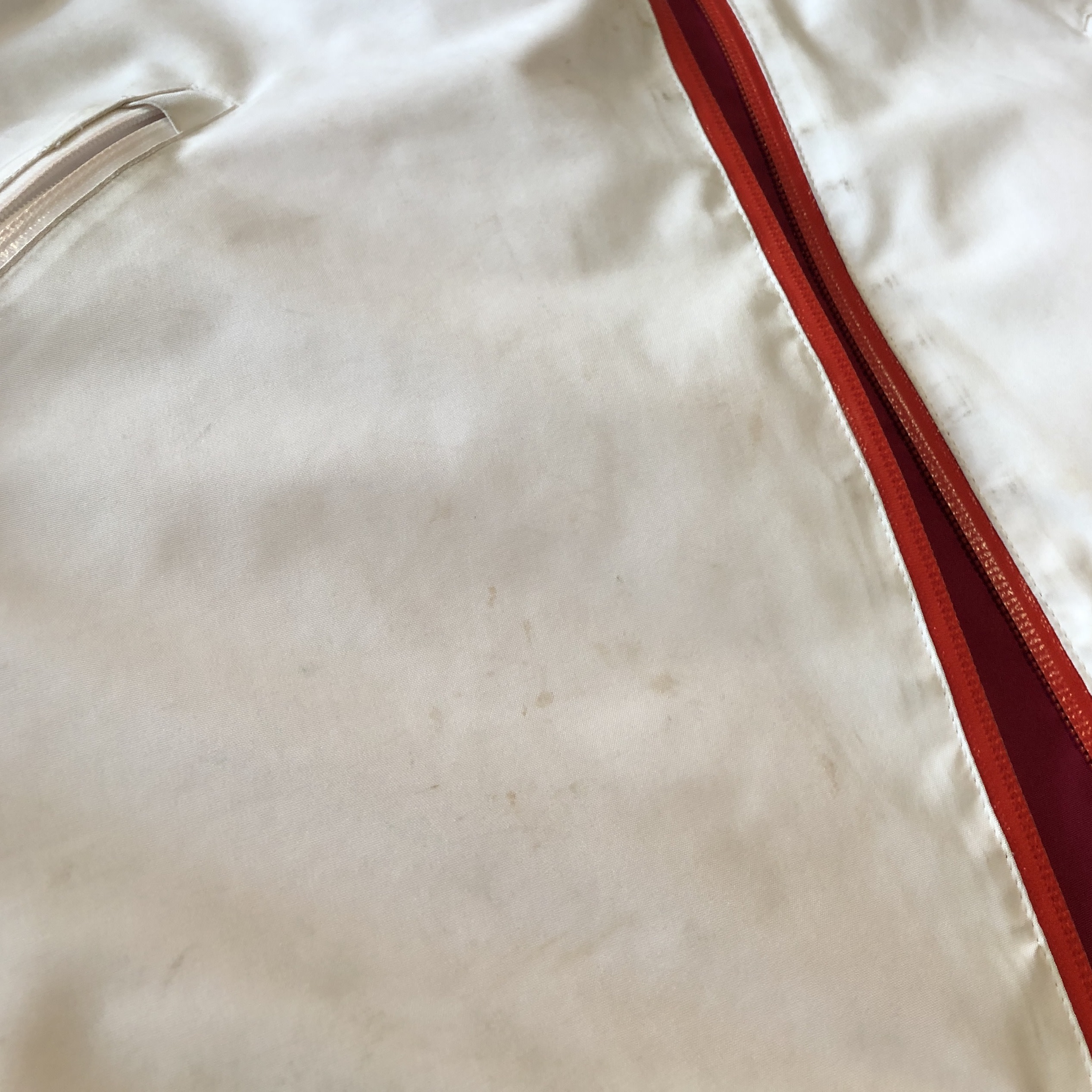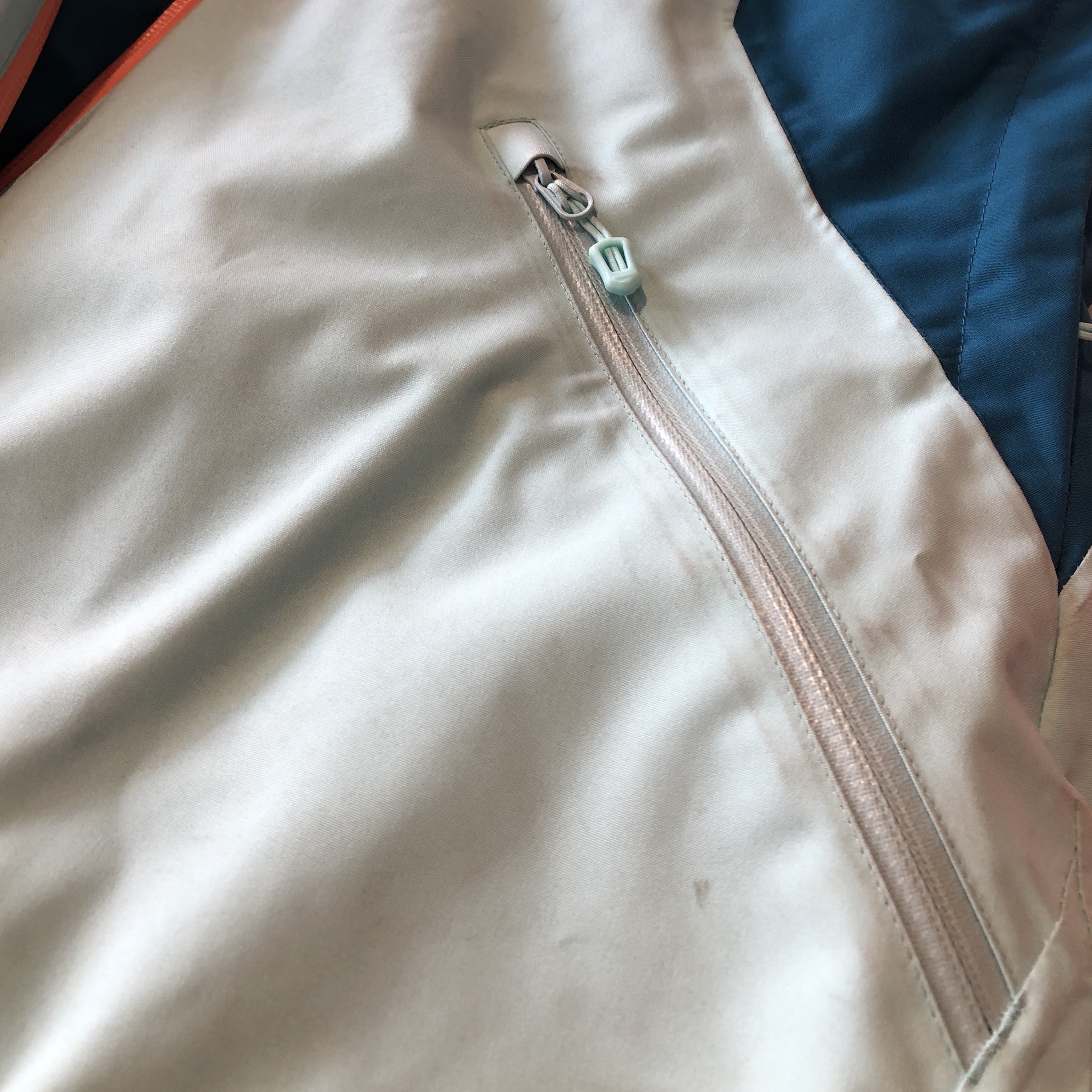 Similar staining issues as with jackets, particularly on the bottoms of pant legs, knees, and buttocks where people may fall or track on dirt.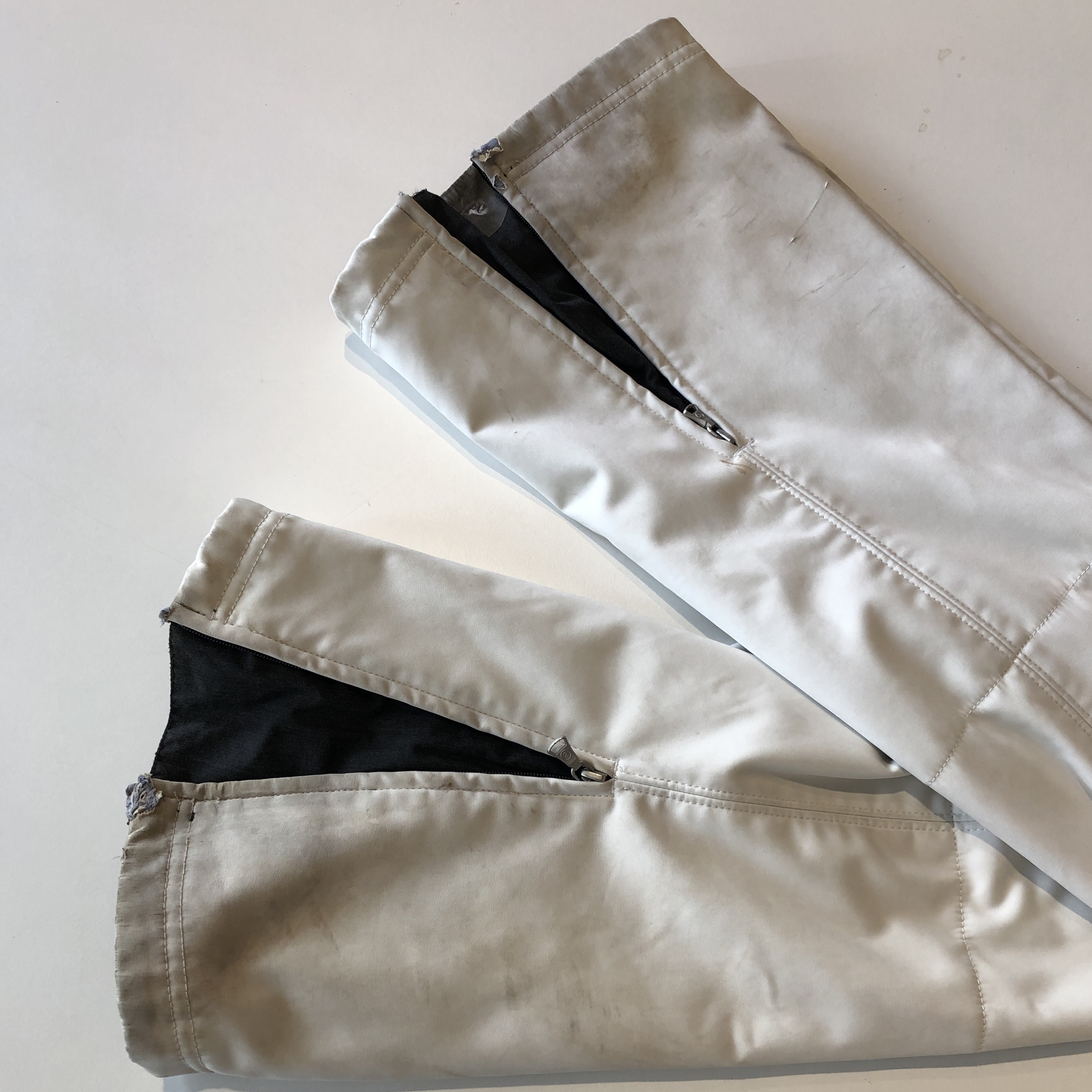 ---
Bottoms of pants may have several rips or tears where they catch on ski or board edges. These may be taped, or if there is a large enough cluster, we may sew on an entire patch to reinforce the area. The example below is a pair of rental ski pants right before we sew on a patch to cover the entire area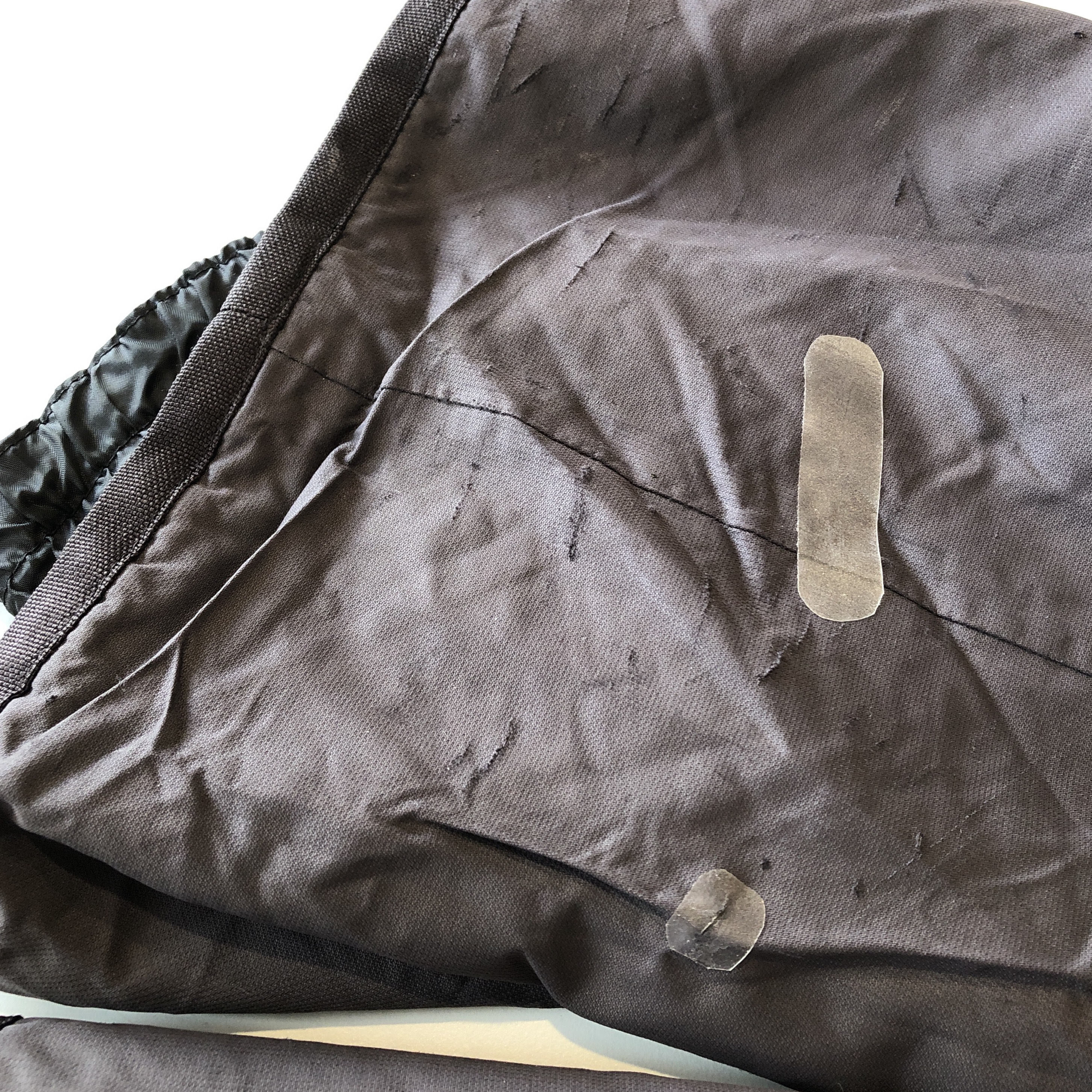 Lens will inevitably become scratched. We do replace lenses where we feel scratches substantially impair visibility, but this is a subjective judgment. Below, you'll see a single major scratch in the middle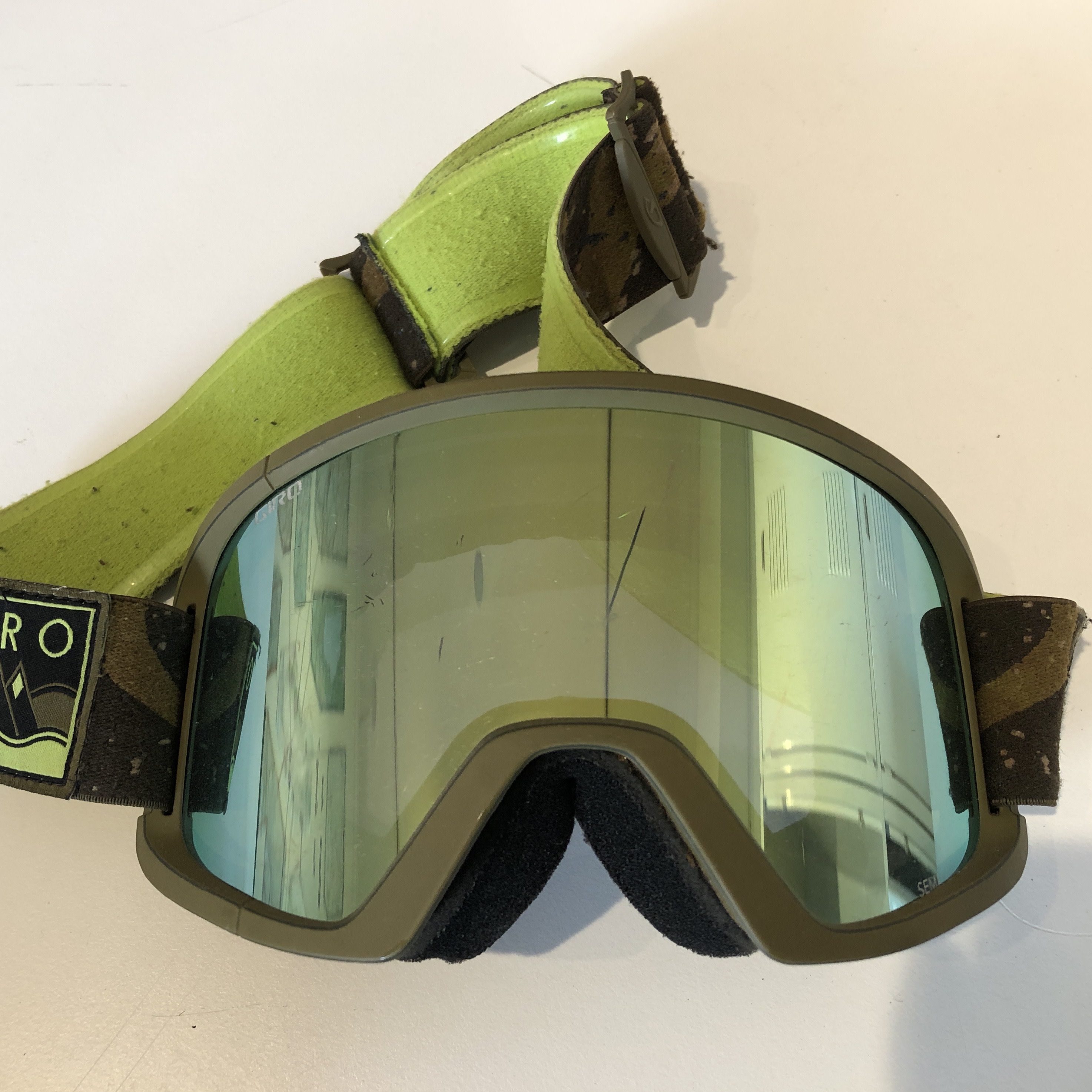 ---
In the next example, there's some spotting throughout as the mirror coat has faded. This lens will soon be replaced as well (most of our rental ski goggles in the 'Premium' category have replaceable lenses